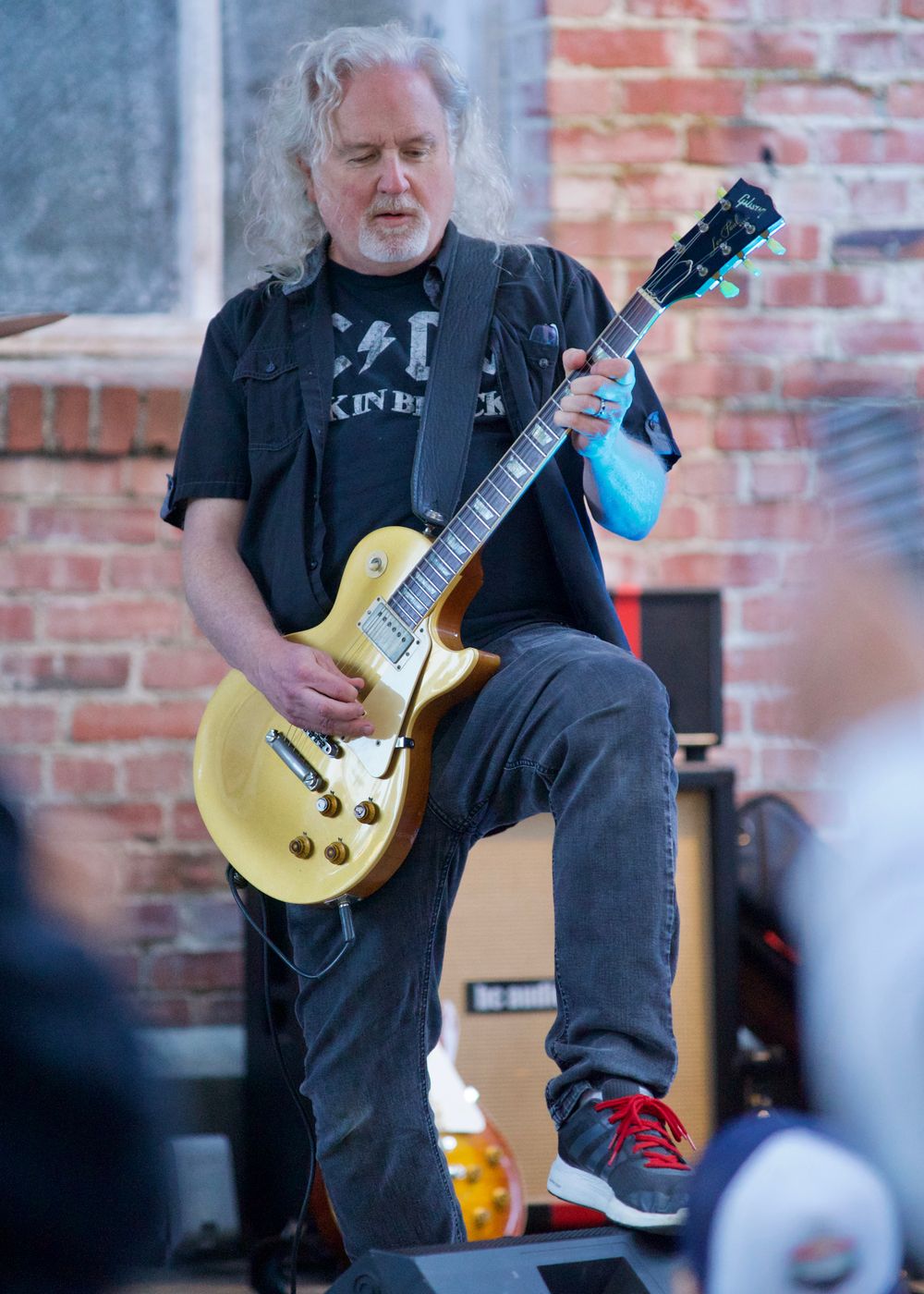 Bruce Clement
Guitar/Vocals
Don't let his nickname fool you. Beneath that flowing silver mane is a scalp. And inside that lily white meat sack lies the oversized cranium that protects the noodle of a six string powerhouse. If you close your eyes, you would swear you were hearing the sonic stylings of Page, Gibbons, and Young.
And if that weren't enough, the rock Gods saw fit to bestow upon him a little extra gray matter to create and build his own line of award-winning custom amplifiers under the moniker of BC Audio. That and his trusty Gold Top Les Paul are all Bruce has needed to wow audiences across the greater Bay Area for over 25 years.
Favorite mantra: Keep calm and play octals.