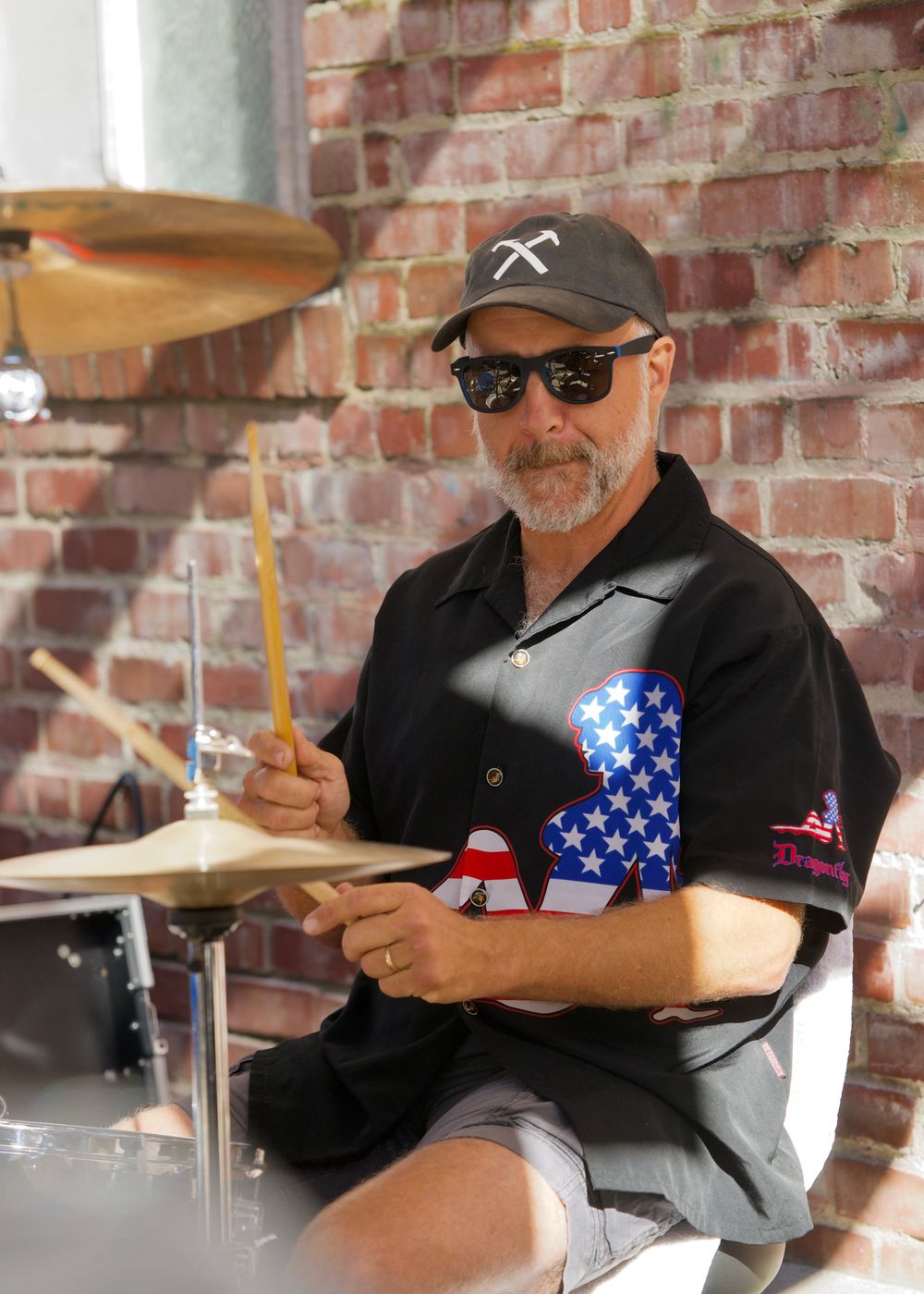 Rick Nelson
Drums
A founding member of the band known for his stoic persona behind the kit, this rhythm section veteran is just as adept swinging a hammer as he is a pair of sticks. The man is seriously handy and can build just about anything including a rock solid beat. Over the years, he has assembled mic stands, drum hardware, and even a footswitchable stage lighting rig from spare parts lying around his shop. McGyver's got nothing on this dude.
Rick has been banging on the drums for over 30 years and still has his first kit, which, surprise, surprise, he recently reskinned himself. His style may not be flashy but it gets the job done.
Favorite mantra: Eh, it's close enough.