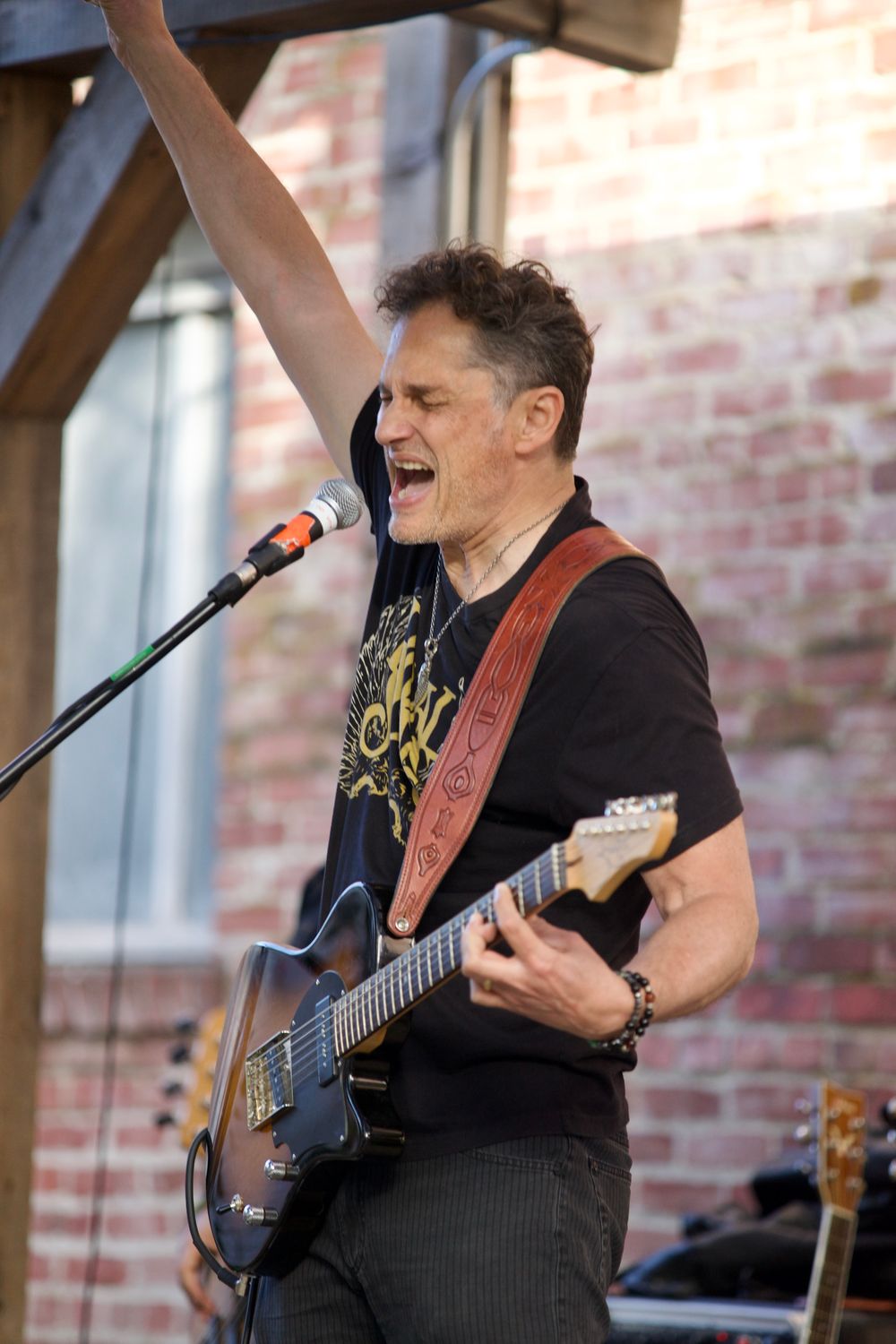 David Delasantos
Vocals/Guitar
In true "lefties are the only ones in their right minds" style, David walks the line between the creative and the practical. He taught himself how to play guitar by ear, wearing out many a cassette tape of his early guitar heroes like Ace Frehley, Randy Rhoads, and Stevie Ray Vaughan.
It wasn't until he formed the 4" Studs in 1996 with Rick and two other work buddies that he stepped up to the microphone. Always up for a new musical challenge, David is happiest playing music with his band, his friends, or along with his guitar heroes on his iPod. Just don't hassle him when he's doing it.
Favorite mantra: We need to practice more.