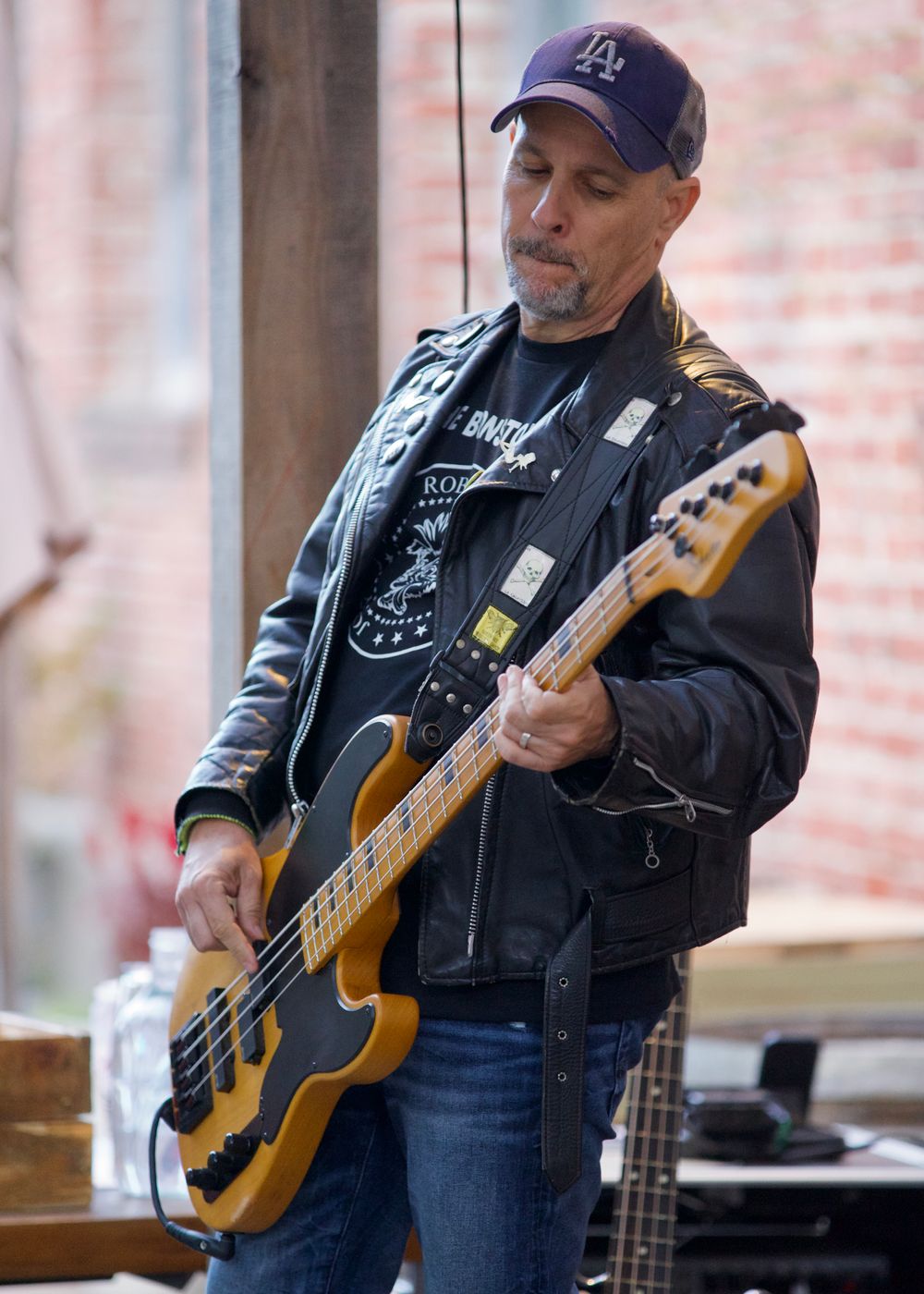 Joe Selby
Bass/Vocals
The "newest" member of the band, Joe has been slappin' da bass for us since 2005. He and Rick have been buds since high school and were in a Flock of Seagulls Tribute Band together. When our second consecutive bass player exploded, Rick knew who to call.
Joe is a serial musician, playing in multiple bands on multiple instruments. If he's not onstage, he's recording in his home studio or shooting music videos or sitting in with a live orchestra performing The Rocky Horror Picture Show. Pop? Punk? Rock? Metal? No Problem.
Favorite mantra: Your band sucks.